"Marc, figure out how to put a bunch of social media posts of people saying great things about Prime on Amazon's gateway homepage." 
What should it look like? What are the legal and creative limitations? Can you get buy-in from every team that could be effected by this? I was tasked with creating a brand affinity social media campaign, and integrating it into the retail-focused Amazon.com. All without a roadmap.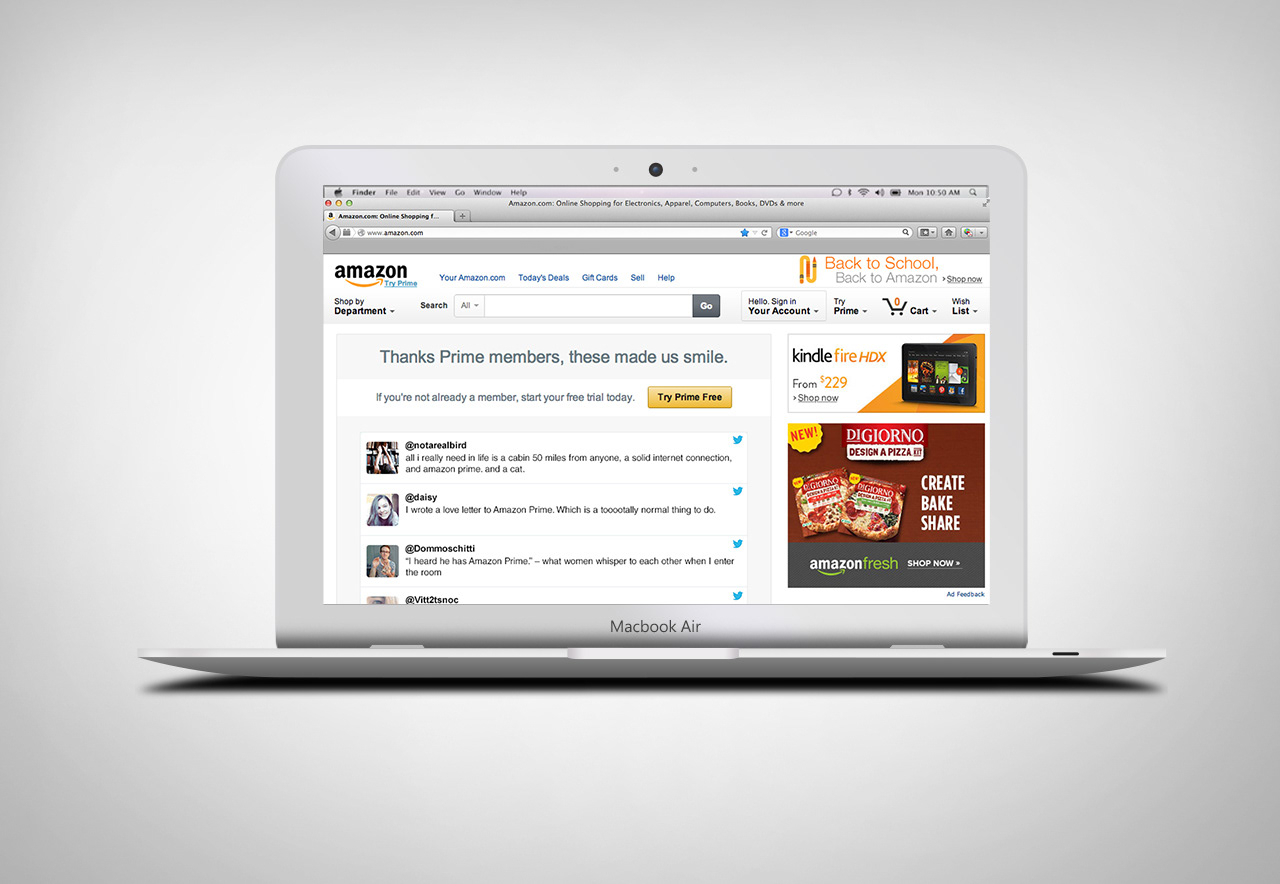 The final, approved concept. Scroll down for more details.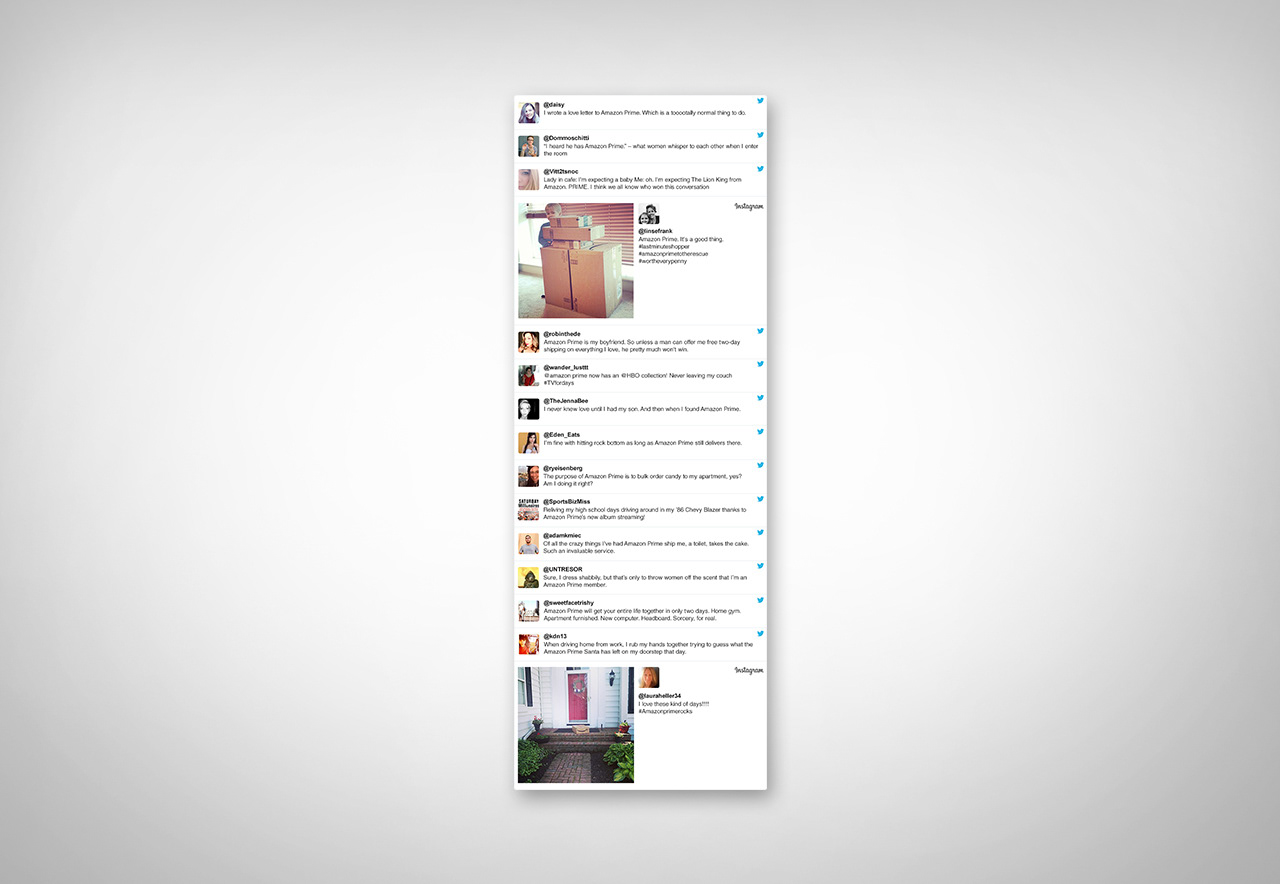 How we got there: we presented 5 concepts. This approach ranged from a look that is typically used—with minimal invasion to the shopping experience—to larger, bolder and more boastful looks that only barely stay within brand guidelines.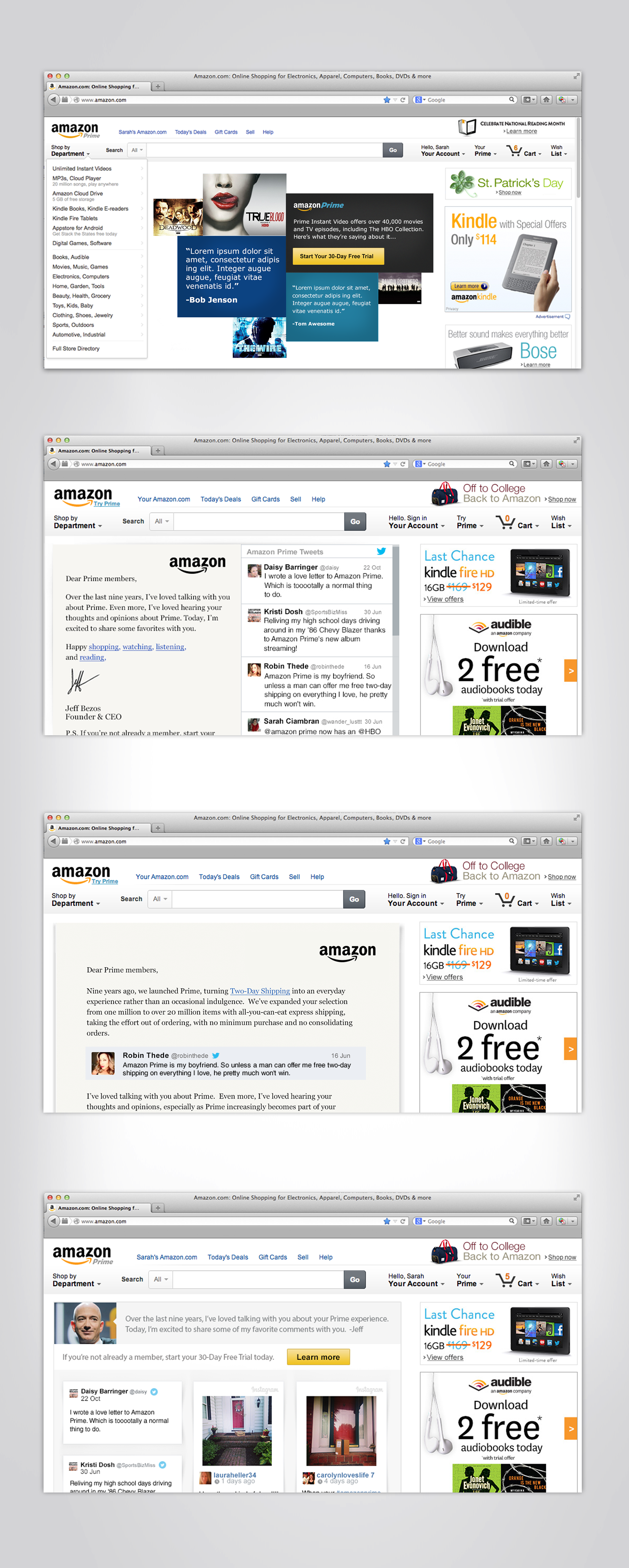 Results were successful. It caught the opinionated denizens of social media off-guard (in a good way), and free trial sign-ups experienced a positive bump. I consulted with global teams to ensure successful localized launches 4 weeks later.