Always looking for ways to improve the sales process, I steered the copy team in developing these materials geared towards startups and entrepreneurs who would get unique value out of PitchBook's data. This user flow cut out the "middleman" until the prospect is closer to committing to a subscription.  
Page 1 of a three-page sales collateral piece. This focuses on the most popular uses of the platform.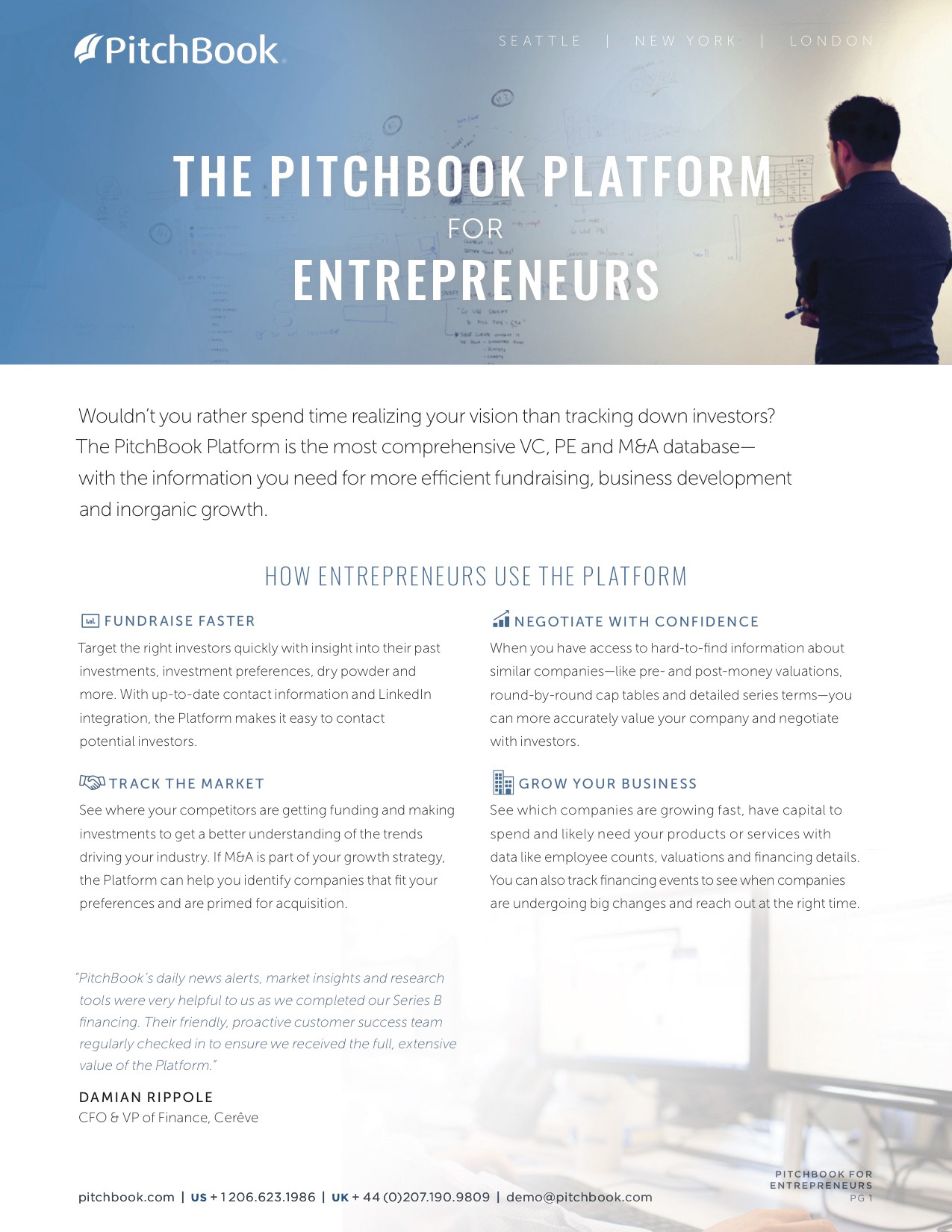 Website page. Built to fit into existing site template for a seamless experience.